Tuesdays, 7:00 – 8:15 p.m. CDT
September 14 – December 14 (14 sessions)
This yoga class, open to all ages and levels, will focus on present moment awareness. Classes begin with a short meditation and transition into a conscious and gentle movement that take us to different asanas (postures). As a deeper connection with our inner nature is established, relaxation, flexibility, and strength develop.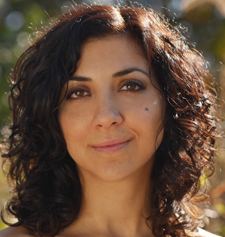 Juliana Cesano is a certified yoga teacher, 200 CYT. Meditation and the exploration of her spiritual path have helped her develop a contemplative yoga practice. She spent two years at the international headquarters of the Theosophical Society in Chennai, India and is currently the manager of the Quest Book Shop.
Members: $140 · Nonmembers: $170 · $14 per session
COVID Safety Policy
At this time, all visitors are required to wear a face covering while indoors, regardless of vaccination status. Masks are optional while outdoors. Hand sanitizing stations are set up throughout the building, and we are maintaining a rigorous cleaning regimen to keep guests safe. View our full policy statement here.