Tuesdays, 7:00 – 8:15 p.m. CDT
September 14 – December 14 (14 sessions)
This yoga class, open to all ages and levels, will focus on present moment awareness. Classes begin with a short meditation and transition into a conscious and gentle movement that take us to different asanas (postures). As a deeper connection with our inner nature is established, relaxation, flexibility, and strength develop.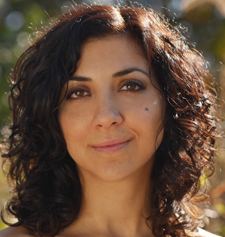 Juliana Cesano is a certified yoga teacher, 200 CYT. Meditation and the exploration of her spiritual path have helped her develop a contemplative yoga practice. She spent two years at the international headquarters of the Theosophical Society in Chennai, India and is currently the manager of the Quest Book Shop.
Members: $140 · Nonmembers: $170 · $14 per session
Special note: Participants who have been vaccinated for Covid-19 are not required to wear a mask. Unvaccinated participants are required to wear a mask at all times.
*Covid policy subject to change at any time.*