Saturdays, 11:00 a.m. – 12:15 p.m.
September 18 – December 11 (13 classes)
TS members: $130 • Nonmembers: $155 • $14 per class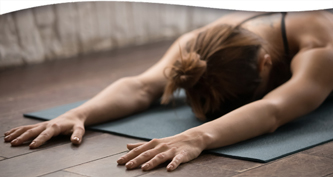 In this yin-style yoga practice, long-held, passive stretches emphasize release of deep connective tissues and aid in increased mobilization and strength in the joints, ligaments, and deep fascial networks of the body typically overlooked in more active exercise. Participants will be led through guided meditation, a flow of several postures held passively for several minutes each with the aid of props to provide comfort and support, and an extended shavasana (resting pose) with optional hands-on massage.
TS members: $130 • Nonmembers: $155 • $14 per class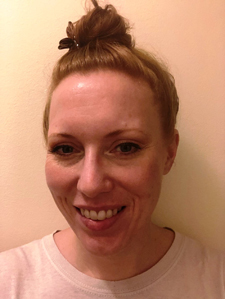 Elaine Jackson is a member of the Theosophical Society and a 200-hour certified yoga teacher. She holds a Master's degree in Art Education and has taught children and adults both in public and private school settings for the past 14 years. She uses her experience in education to share her lifelong curiosity about holistic health with others as she continues to learn and explore multiple modalities of physical, mental, and emotional healing.
Special note: Participants who have been vaccinated for Covid-19 are not required to wear a mask. Unvaccinated participants are required to wear a mask at all times.
*Covid policy subject to change at any time.*