Tuesdays, 7:00 – 8:15 p.m. CT
April 4 – June 27 (13 sessions)
Members: $130 · Nonmembers: $160 · $14 per session
This yoga class, open to all ages and levels, will focus on present moment awareness. Classes begin with a short meditation and transition into a conscious and gentle movement that take us to different asanas (postures). As a deeper connection with our inner nature is established, relaxation, flexibility, and strength develop.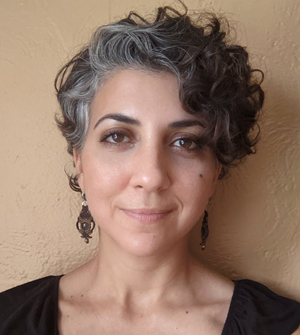 Juliana Cesano a certified yoga teacher, 200 CYT. Meditation and the exploration of her spiritual path have helped her develop a contemplative yoga practice. She spent two years at the international headquarters of the Theosophical Society in Chennai, India and is currently the manager of the Quest Book Shop.

COVID Safety Policy
At this time, masks are optional inside and outside the building. View our full policy statement here.