Autumnal Equinox: Abundance Meditation Celebration
Friday, September 20, 7:00 – 8:30 p.m.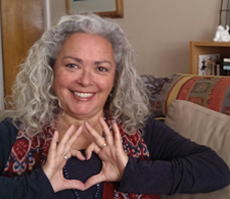 Celebrate abundance and cultivate gratitude for all the blessings in your life with a special meditation on the Autumnal Equinox. Rejoice in community and appreciation for the gifts within and around you, and prepare for the new season ahead with spiritual intention. Enjoy affirmations, uplifting mantras (chanting), mudras (gestures), gently freeing movement, and a variety of other meditation techniques. Allow yourself this opportunity to be bountiful and blissful!
Bring a meditation cushion and/or yoga mat for floor seating and relaxation, if desired. Chairs also available.
Yolanda Lozano has over 20 years of extensive bi-cultural training in the healing arts from master teachers in India, China, and the United States. She integrates breathing techniques, toning and chanting, meditation, movement, vibrational energy healing, and self-care while listening to the True Self within. For more, visit www.yolandahealinghearts.com.
TS members: $15 • Nonmembers: $20 • $25 at the door
---