A Day of Mindfulness and Meditation
Saturday, August 29, 9:00 a.m. – 5:00 p.m.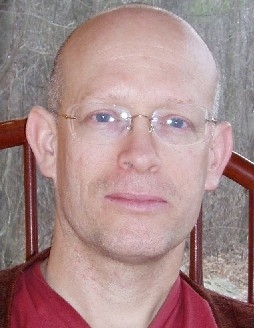 On this daylong silent retreat we mindfully take pause from busy lives and concerns in order to explore our capacity to be awake, grounded, and open to life's realities. Grounding practices include deep, mindful breathing with fully released exhalations, the enjoyment of gratitude, and gracefully bearing under the flow of uncertain conditions. The grounds and sacred space of the Theosophical Society invite us to slow down and be present with the inner spaces to which we have privileged access and for which we have most responsibility.
Please bring your own vegetarian lunch.
Santikaro was a Buddhist monk for 19 years and a disciple of the renowned Thai meditation master Buddhadasa Bhikkhu. He has been practicing and teaching this path of meditation along with broader Buddhist teachings that inform it for more than three decades. He adapts his teacher's meditation guidance to the needs of Americans today, especially here in the Midwest. With his wife Jo Marie, he looks after Kevala Retreat, a refuge for silence and contemplation in southwest Wisconsin (www.kevalaretreat.org).
TS members: $60 • Nonmembers: $70 • $80 at the door
---