Saturday, June 29, 10:30 a.m. – 12:30 p.m.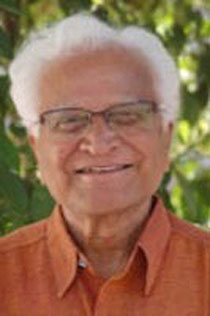 The practice of mindfulness can help us realize both inner peace and outer harmony with our world and those around us. Explore practical ways to cultivate peaceful and meaningful relationships using powerful mindfulness techniques. Through a combination of lectures and experiential exercises, we will discuss how the differences between people are a part of every relationship, and how our needs, thoughts, desires, and expectations motivate us to relate in certain ways. We will then learn how to build bridges instead of walls and develop the kind of relationships that are fulfilling for everyone involved. Imagine the peace and joy of having enriched, deeper relationships with all the people in your life!
Dr. Jagdish P. Davé, PhD, PsyD, has a rich educational, experiential, and professional background in Eastern and Western cultures. In recent years, his focus has been on holistic health, stress management, mindfulness parenting, and multicultural wellness conferences and workshops. He is an active consultant, counselor, and educator at Desert Garden Montessori School in Phoenix, AZ.
$30 nonmembers, $25 members, $35 at the door