Saturday, November 2, 1:00 – 4:00 p.m.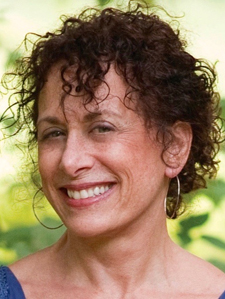 Resilience is the power that moves us forward each day, despite obstacles and adversity. The resilience of the human spirit is what makes us who we are. It is the presence of something deeper than the human experience, and it is as available as your next breath.
Discover what resilient people have in common. Learn simple power moves to help shift from resource-less states to the powerful states of resilience, possibility, and creativity.
Obtain the vital tools to gain greater access to the resilience of your own spirit in the form of explorative inquiry followed by 30 minutes of focused breath work.
Leslie Sann, MA, LCPC, is the author of the award-winning book, Life Happens: What Are YOU Going to Do About It? She is the founder of the Living by Design School. For over 30 years Leslie has been helping people create a joyful life personally, professionally, and in their relationships, guiding them to live by design rather than by default while learning to live in joy regardless of circumstances. Visit www.lesliesann.com for more.
TS Members: $30 • Nonmembers: $35 • $40 at the door
You can also join Leslie Sann on Thursday, October 10 for her talk The Art of Spiritual Resilience.