Saturday, November 16, 1:00 – 4:00 p.m.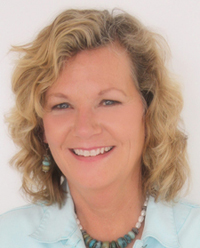 Onani Carver will present a scientific overview of how the evolution of life unfolds in a methodical, identifiable pattern, revealing an underlying expression of meaning and purpose within the blueprint of creation energy. This workshop includes guided meditation and discerning one's own internal creation energy, the most profound, yet most subtle, energy recognized by both physicists and mystics. This energy is also called prana, chi, life force, and others depending on culture and viewpoint. There will be time for discussion, examining, questioning, and realizing the paradigm shift that matter emerges from consciousness.
Onani Carver, ThD, leads a certification program on the fundamentals of energy medicine for women devoted to personal and social change. She earned the gold medal for emerging scientists by the International Society of Energy Medicine for her research on consciousness and biological evolution. Onani is one of the many inter-disciplinary scientists contributing to the theory that matter emerges from consciousness, rather than the generally accepted tenet of materialist science stating that consciousness is a random side effect of brain activity. For more information, visit www.onanimentoring.com.
TS Members: $30 • Nonmembers: $35 • $40 at the door
You can also join Onani Carver on Thursday, November 14 for her lecture Microbiology to Cosmology: The Phases of Creation and the Next Evolution.