Saturday, December 14, 10:30 a.m. – 4:30 p.m.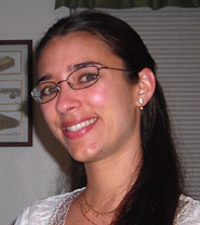 What would our daily lives be like if our consciousness shifted its center from its normal material and personal focus to a more soulful place within? Is it possible to come into deeper peace and understanding of our inevitable karmic challenges? What are those unwholesome obstacles in our personality that stop us from unfolding our Divine Powers in this earthly incarnation? What soul activities can help stimulate and strengthen this Inner Life and bring more balance between our mental, astral, and physical vehicles of experience? These are some of the fundamental questions we will explore in depth and practice in this dynamic and artistic daylong workshop.
An optional vegetarian potluck lunch will follow from 12:30 – 1:45 p.m.
Danelys Valcarcel Cuellar, a Cuban-born artist, is a student of Theosophy, Anthroposophy, and Hindu philosophy who has dedicated the past thirteen years of her life researching the field of spiritual education. Currently working at the headquarters of the Theosophical Society in America, Danelys is also a Montessori, Waldorf, and Krishnamurti teacher.
TS Members: $60 • Nonmembers: $70 • $80 at the door
You can also join Danelys Valcarcel Cuellar on Thursday, December 12 for her lecture The Soul's Awakening.