Saturday, January 25, 10:30 a.m. – 12:00 p.m.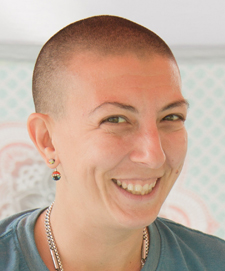 Pain is not meant to be tolerated; it's a catalyst for change. Join us to explore the fundamentals of Thai bodywork developed over 2,500 years ago by Buddhist monks. Comprised of deep compressions and assisted stretching, its focus is to balance circulation so the body may heal itself. This introduction will demonstrate basic principles and techniques that can be used to alleviate your own chronic aches with ease. Please bring a yoga mat or blanket and a tennis (or similar size) ball.
Jessica Amorosa has studied Thai bodywork and Buddhist medicine in depth for over five years. Passionate about her work, she visits Thailand yearly to study with her teacher. She recently returned from her most recent trip, and has resumed offering Thai bodywork healing sessions at the Quest Book Shop.
TS members: $15 • Nonmembers: $20 • $25 at the door
You can also join Jessica for her Infinite Possibilities: The Art of Changing Your Life class beginning Wednesday, February 26.