Resting in the Natural Process of Quieting
Friday, January 31, 7:00 p.m. – Sunday, February 2, 3:30 p.m.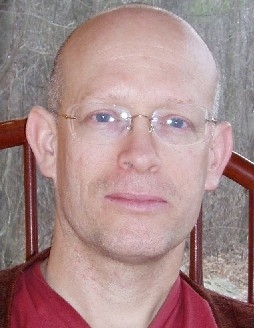 Breathing is an opportunity to come home to our bodies and simple realities. This retreat will explore mindfulness centered in breathing as a meditative path. As we settle into moment-to-moment experience, the breath guides us into further sensitivity and quieting. As we rest in inner calmness and clarity, we gain insight into the sufferings we must let go of. This process need not be as hard as our habits make it. Benefits include an increase in comfort and joy, along with expanded curiosity and inquiry.
Santikaro has been practicing and teaching this path of meditation along with broader Buddhist teachings that inform it for more than three decades. He adapts his teacher's meditation guidance to the needs of Americans today, especially here in the Midwest. With his wife Jo Marie, he looks after Kevala Retreat, a refuge for silence and contemplation in southwest Wisconsin (www.kevalaretreat.org).
As space is limited, early registration is encouraged.
Retreat sessions, meals, private lodging—$350
Retreat sessions, meals, shared lodging—$250
Retreat sessions, meals—$175
Join Santikaro on Thursday, January 30 for his talk Buddhist Perspectives for Times of Anxiety & Conflict.