Saturday, February 8, 1:00 – 3:00 p.m.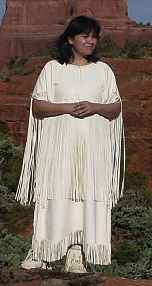 Experience Native American drumming with the power and intensity of the full moon, as Topa Tate, a Mescalero Apache teacher, leads you through beautiful Native American traditional native drumming and medicine songs. Tap into the powerful energies emitted by the full moon and its meaningfulness.
Increase your vibrations and feel the empowering effect of drumming with purpose and fortitude.
There will be a gentle breathing exercise and a wonderful creation story told about the ceremonial aspect of drumming. Open to the healing energy of a native song with drumming through the traditional aspects of the sacred circle. Please bring a drum or rattle if you have one.
Billie Topa Tate' is the founder of MSI Wellness Center. She is Mescalero Apache and is dedicated to "Creating a Sacred Place One Person at a Time" through the indigenous native teachings of her teachers. Topa Tate' has lectured and taught at Northwestern University, The Cancer Treatment Center of America, and more. Her work has been published by several magazines, and is the author of several meditation recordings. She is dedicated to being of service to anyone who is seeking wellness, mindfulness training, and spiritual growth.
TS Members: $35 • Nonmembers: $40 • $45 at the door
Join Billie for her talk A Native Guide to the Spirit World on Thursday, February 6.