Saturday, February 29, 1:00 – 3:30 p.m.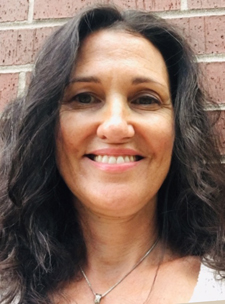 Dreams arise from a larger field than our everyday consciousness inhabits, and often come to us in a language and landscape all their own. By engaging with our dreams, their meanings can reveal what we need to know for greater health and wholeness. Learn the unique symbolic language of dreams, why we should pay attention to them, and how to better recall dreams. We will also discuss willing participants' dreams in an engaging, interactive group process to help reveal their deeper meaning.
Please come with a pad of paper and pen as well as a recent dream written out. If it's long, perhaps write out only the part that has the most energy for you. Though we will not have time to work everyone's dreams, all participants will leave with insight into their own dream worlds.
Susan Pannier-Cass is an ordained interfaith minister, kundalini yoga and meditation teacher, and is the spiritual director at the Claret Center in Hyde Park. She is a student of the Jungian Studies Program (JSP) at the Jung Institute in Chicago. For more information, visit www.sacredsoulfood.com.
TS members: $30 • Nonmembers: $35 • $40 at the door