Saturday, March 14, 10:30 a.m. – 4:30 p.m.
I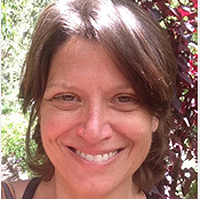 mmerse and deepen your connection to yourself, your essence, and spirit through shamanic practices that can become a part of your daily living. Through special ceremonies, journeys, rites, and rituals, we will deepen and expand the notion that shamanic living is indeed a testament to animism and a practice of direct revelation. With practice, this way of life will help you access your own inner guidance. We will experience and practice together with partners as well as in the larger group setting.
Christina Pateros is a painter, spiritual guide, healer, teacher, and steward of spiritual journeys to sacred lands. She owns a healing practice and also creates fine collectible paintings available through galleries and by commission. Her shamanic practice offers cleansing and clearing of beings and spaces. For more information, visit christinapateros.com and whispering-stones.com.
TS Members: $65 • Nonmembers: $75 • $85 at the door