Friday, March 20, 7:00 p.m.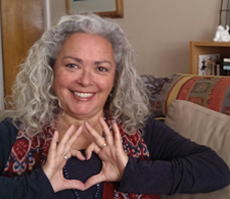 Join us for a special evening to renew and rejuvenate yourself for spring following the vernal equinox! Contemplate the rhythms of nature and consciousness and your relationship to Light in mind, body, and spirit as you refocus, find clarity, and begin to emerge from winter. Enliven and welcome the energy of Spring with a selection of cleaning, gently energizing movements to enliven your body and mind. Experience third-eye opening breathwork to activate your intuition, followed by gentle, accessible movements to activate the energies of your chakras and your body, as well as mantra meditation and deep relaxation.
Yolanda Lozano has over 20 years of extensive bicultural training in the healing arts from master teachers in India, China, and the United States. She integrates breathing techniques, toning and chanting, meditation, movement, vibrational energy healing, and self-care while listening to the True Self within. For more, visit www.yolandahealinghearts.com.
Bring a meditation cushion and/or yoga mat for floor seating and relaxation, if desired. Chairs are also available.
TS Members: $15 • Nonmembers: $20 • $25 at the door