Saturday, March 28, 10:30 a.m. – 4:30 p.m.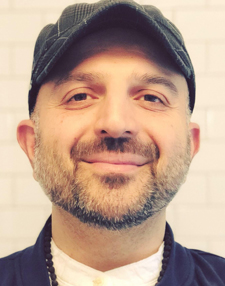 On this daylong retreat, we will explore Remembrance (Zikr or Dhikr), the most significant practice in Sufism, in both theory and practice. The day will begin with an exploration into the spiritual and cultural contexts that are embedded in famed Sufi poet Rumi's work. These include symbols, metaphors, analogies, stories from the sacred texts, and, most importantly, Rumi's own life and longings. We will then explore embodiment practices to turn Rumi's sacred poetry and teachings into portals for spiritual awakening and transformation, including:
Sacred remembrance practices (singing and movement)
Guided heart-centered meditations and movements
Sacred reading practices, journaling, and offerings
Exploring the spiritual and cultural context and idioms in Rumi's work
Pouria Montazeri grew up with Rumi's poetry and teachings and is fluent in Persian. He draws from his 28 years of experience with Sufism, Advaita Vedanta, and other mystical and contemplative practices as well as his experiences as a teacher, spiritual director/coach, speaker, poet, mindfulness instructor, sangha guide, mentor, and filmmaker to support himself and others to live more creative, peaceful, and meaningful lives. He wrote, directed, and filmed Shams & Rumi: The Fragrance of Axis Mundi, which won many international film awards. For more, visit www.footprintsofrumi.com.
TS members: $60 • Nonmembers: $70 • $80 at the door
Join Pouria for his talk Seeing Beyond Forms: Cultivating Spiritual Maturity on Thursday, March 26.