Friday, May 15, 7:00 p.m.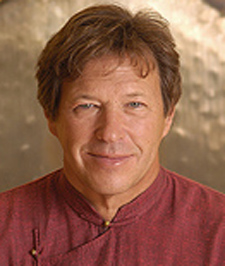 Join us for an immersive healing experience! A Gong Bath™ is a powerful vibrational journey that positively affects emotional balance, cellular healing, and spiritual awareness. An alchemy of eastern philosophy, bio-energetics, and quantum science, it is a powerful healing modality. During the Gong Bath, participants are bathed with rhythms and multi-tonal octaves that are naturally revitalizing, stress reducing, and profoundly healing – physically, mentally, and spiritually. This gong bath will focus on the Divine Feminine, the aspect of the Self associated with the seven chakras: earth consciences (root), sensuality (sacral), creation (solar plexus), intuition (heart), community (throat), self-insight (brow) and collaboration (crown).
Bring a pillow and a mat or blanket to lie on.
Richard Rudis (Sonam Dorje) is a published writer, musician, and lecturer on the subject of vibrational sound healing as it is reflected within Tibetan Buddhism. An American practitioner of the Vajrayana path and a sound pioneer, he has studied sacred instruments and their playing techniques across Asia, conducting transformational sound mandala concerts internationally. For more, visit www.sacredsoundgongbath.com.
$30 in advance, $35 at the door Registration is limited to 60 people