Saturday, June 6, 2:00 – 4:00 p.m.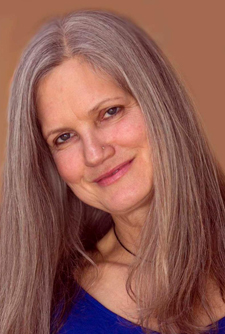 Chakra balancing uses special breathing, chanting, visualizations, and concentration techniques to help clear out the nadis (subtle energy channels), calm the mind, and balance and stimulate the chakras so you can experience the inner peace that is your birthright. Yoga nidra, also known as psychic sleep, is an active, lying down meditation that purifies, rejuvenates, and energizes all of the body's systems, bolstering its natural healing capacities. It also calms the mind and relieves depression, anxiety, headaches, cravings, and desires.
This sitting and lying down program is open to all levels. The practices were learned directly from instructor Kali Om's guru Sri Dharma Mittra. Please bring two pillows, a blanket and a yoga mat (if you have one).
Kali Om, E-RYT 500, is author of the 2018 book Beyond the Mat: Don't Just Do Yoga—Live It and is adjunct professor of yoga at DePaul University's School of Continuing and Professional Studies. She has been teaching yoga since 1998 and is a disciple of Sri Dharma Mittra, with whom she completed three teacher trainings. She is a regular contributor to Yoga Chicago and leads workshops, teacher training, and retreats in the US and abroad. For more information, visit yogikaliom.com.
TS members: $30 • Nonmembers: $35 • $40 at the door
You can also join Kali for her talk "A Yogic Approach to Facing Fear" on Thursday, June 4.