Sunday, May 31, 3:00 – 4:30 p.m.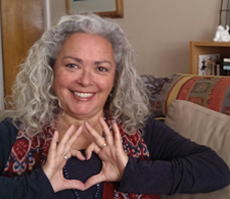 Enjoy the experience of sound healing to deepen our meditation practice as we enter the spring renewal season. Relax and bathe in the sounds and high frequency of crystal and Tibetan bowls. Their vibration brings harmony and balance to the etheric, emotional, and physical bodies; shifting the brain into higher states of consciousness, slowing down thoughts, and opening the heart for healing.
Bring a pillow and a mat or blanket to lie on.
Yolanda Lozano has over 20 years of extensive bi-cultural training in the healing arts from master teachers in India, China, and the United States. She integrates breathing techniques, toning and chanting, meditation, movement, vibrational energy healing, and self-care while listening to the True Self within. For more information, visit: yolandahealinghearts.com.
$30 in advance, $35 at the door
You can also join Yolanda for Crystal Bowl Sound Healings on April 24 and July 26.