Saturday, June 6, 11:30 a.m.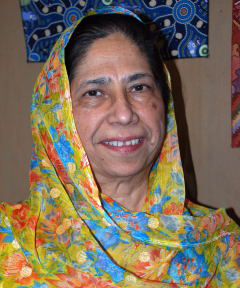 Join us for an event devoted to strengthening the ideals of peace, both within and among all nations and peoples. Our speakers come from the ecumenical community to offer prayers and blessings of peace. With an open heart and mind, reach out and share your expertise and ideas in this global effort.
Discussion over a light lunch follows. If you plan to attend or would like to represent your tradition by speaking, please RSVP to hmahmed@hotmail.com.
Mazher Ahmed, born and educated in India, is involved in a number of interfaith endeavors. She is vice president of the Batavia Islamic Center in Illinois, an emeritus trustee for the Council for the Parliament of World's Religions, and founder of Interfaith Prayers for Peace.
Donations are appreciated.