Saturday, June 13, 1:00 – 4:00 p.m.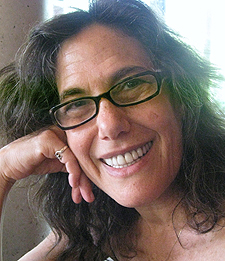 Develop a personal practice to enhance your ability to experience—and live in—love!
When we recognize that love is a vibrational field, not an acquisition, our world expands exponentially. When we practice self-love, we are continually naming and claiming all of who we are—even the scariest and least attractive parts of ourselves. Discover what it is like to feel the richness, beauty, and joyfulness of your own company in the true nature of love. When you act in ways that expand self-love, you become more centered in your life purpose and values.
This workshop includes mindful centering techniques, guided meditation, and an introduction to the use of the Tara Technique (based on Jin Shin Jyutsu), Internal Family Systems (IFS), and mantra meditation.
Ellen Katz, MS, LMFT, has been in private practice as a psychotherapist since 1983, and before that she worked as a music therapist. Educated at the University of Michigan, UCLA, and Vassar College, she received advanced training at Columbia University and California State University at Fullerton. Ellen has spent most of her career investigating how recovery, spirituality, and creative expression are integrally related.
TS members: $30 • Nonmembers: $35 • $40 at the door