Friday, June 19, 7:00 – 8:30 p.m.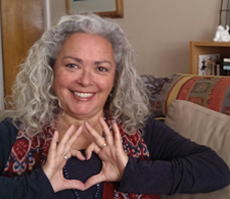 Embrace the light within and around you in this unique meditation event! Radiate your truth with sun-inspired, energetic meditations that allow you to feel your inner strength, gather your potential, and honor your highest Self. Mudras (meditation gestures), mantra (chanting), and accessible movement will enhance your experience, helping you feel positively charged, deeply relaxed, and alive at every level.
Bring a meditation pad for comfortable seating (chairs provided if needed).
Yolanda Lozano has over 20 years of extensive bi-cultural training in the healing arts from master teachers in India, China, and the United States. She integrates breathing techniques, toning and chanting, meditation, movement, vibrational energy healing, and self-care while listening to the True Self within. For more, visit www.yolandahealinghearts.com.
TS members: $20 • Nonmembers: $25 • $30 at the door