Friday, July 10, 7:00 p.m.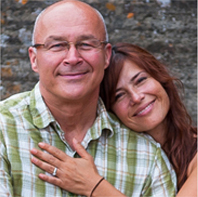 At the core of all healing, meditative, and spiritual pursuits is the goal to expand an individual's awareness. Experience a uniquely layered, multi-dimensional tapestry of sounds designed to relax and invigorate you simultaneously. Permeate your mind and body in a colorful environment of ambient and ancestral sounds of five large gongs and other sound tools. This guided meditative and transformational musical journey will help you identify your limiting beliefs and transform them into limitless possibilities.
Please bring a pillow and blanket and/or mat to lie on.
Marian and Gabriela Kraus have studied gongs with renowned master teachers and bring a colorful life history with their European and Latin American origins. Their inherent musical abilities, years of studies in psychology, metaphysics, and life-coaching as reflected in health and wellness-related programs, work together to facilitate a uniquely illuminating and inspiring experience. For more, visit www.delamora.life.
$30 in advance, $35 at the door
You can also join Marian and Gabriela on April 5 and August 21.