Saturday, August 22, 1:00 – 3:00 p.m.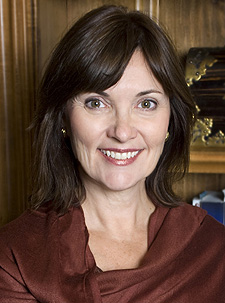 As long as our vital energy is available, our bodies know how to keep us vibrant and healthy. When the energy flow is blocked or limited, however, we feel "off," have symptoms, or even develop serious illness. Dr. Marilyn Mitchell will share some reliable practices that will allow you to experience a rich communication between body and vital energy that can improve health and well-being, and even be accessed to reverse illness and serious disease.
Dr. Marilyn Mitchell received her medical degree from Rush Medical College and completed her residency at the University of Chicago. She is certified by the American Board of Obstetrics and Gynecology, the American Board of Integrative and Holistic Medicine, the Barbara Brennan School of Healing, and the EnergyTouch School of Advanced Healing. She is an educator, speaker, and health visionary and is a leader in the field of integrative medicine. Dr. Mitchell is also the founder of HealingSpace, an integrative medical and healing practice. She is the author of The True Nature of Healing: A Surgeon's Soul Journey.
TS members: $30 • Nonmembers: $35 • $40 at the door