Sunday, September 26, 1:00 – 3:00 p.m. CDT
Members: $30 · Nonmembers: $40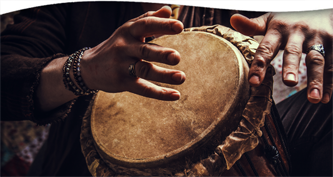 Enjoy this special outdoor, in-person gathering in the beautiful forest of the Theosophical Society with Mescalero Apache Billie Topa Tate and Apache Elder Mama Little Wolf! Learn the Native Apache wisdom of the Native drum teaching circle and the mystical power of the labyrinth amongst the enchantment of nature.
Billie Topa Tate will share the history, power, and energy of Grandmother Moon and lead you through beautiful Native American traditional drumming and medicine songs, followed by a labyrinth walk.
Enjoy the sacred sanctuary of the spirit and increase your vibrations as you enter treasured moments of your journey.
Please bring a drum or rattle if you have one.
Members: $30 · Nonmembers: $40
Location: 1926 N. Main Street, Wheaton, IL
In case of inclement weather, the event will be held indoors.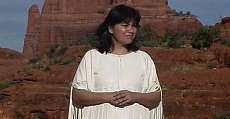 Billie Topa Tate is the founder of MSI Wellness Center. She is Mescalero Apache and is dedicated to "Creating a Sacred Place One Person at a Time" through the indigenous native teachings of her teachers. Topa Tate has lectured and taught at Northwestern University, The Cancer Treatment Center of America, and more. Her work has been published by several magazines, and she is the author of several meditation recordings. She is dedicated to being of service to anyone who is seeking wellness, mindfulness training, and spiritual growth. To learn more, visit msi-healing.com.
COVID Protocol: Face masks are optional for fully vaccinated individuals. If you are not fully vaccinated, we ask that you please wear a face covering while indoors per CDC guidelines.
*Covid policy subject to change at any time.*