Sunday, January 23, 1:00 – 3:00 p.m.
$40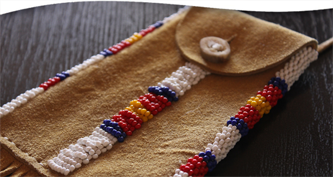 The Native tradition of the medicine bag has long been recognized as a powerful tool to connect with the spirit world and ethereal energy. The medicine bag allows us to see into the future and receive healing assistance, protection, guidance, and wisdom.
Where did the medicine bag come from? What ancient mysteries of its creation does it hold? Billie Topa Tate, Mescalero Apache and Founder of MSI Wellness Center, will answer these questions and share her Indigenous Native wisdom regarding the profound mystery of the medicine bag and how to tap into its powerful energy in daily life. She will share techniques on how to create your own medicine bag and how to mystically fill it.
Information about how we can use a medicine bag for our life's journey has been handed down through the generations. Learn the history of energy and mystical time, and how the Native elders received information about the medicine bag.
A Native American opening ceremony will be facilitated to set the healing energy for our teaching circle. Billie will also share her personal advanced technique regarding her medicine bag during her closing ceremony.
Beautiful handmade Native American Apache medicine bags will be available for purchase after the class.
Location: 1926 N. Main Street, Wheaton, IL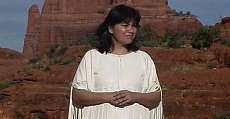 Billie Topa Tate is the founder of MSI Wellness Center. She is Mescalero Apache and is dedicated to "Creating a Sacred Place One Person at a Time" through the indigenous native teachings of her teachers. Topa Tate has lectured and taught at Northwestern University, Cancer Treatment Centers of America, and more. Her work has been published in several magazines, and she is the author of several meditation recordings and books. She is dedicated to being of service to anyone who is seeking wellness, mindfulness training, and spiritual growth. Learn more at her website: msi-healing.com.
COVID Safety Policy
At this time, all visitors are required to wear a face covering while indoors, regardless of vaccination status. Masks are optional while outdoors. Hand sanitizing stations are set up throughout the building, and we are maintaining a rigorous cleaning regimen to keep guests safe. View our full policy statement here.