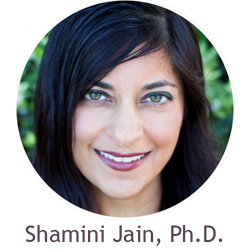 Spontaneous remission, the placebo effect, and energy healing—these phenomena have baffled the medical community for decades. What do all these marvels tell us?
We are on the cusp of finally becoming awake to our human healing potential as a growing number of scientists explore a new path—a true expansion of science joined with understanding from ancient concepts of spirituality. Dr. Jain will present a new vision of health and healing, offering an integrated path based on sound scientific evidence and personal empowerment.
Join her to explore:
Biofield science—peer-reviewed research on the inseparable relationship between consciousness and healing
The placebo and beyond—what placebo research tells us about the power of consciousness to heal ourselves, whether we choose drugs, surgery, or holistic medicine
Evidence—what strong, published research actually says about the healing power of holistic practices such as yoga, tai chi, meditation, and energy healing
The Healing Keys—in-depth instruction with evidence-based recommendations and ancient spiritual practices that you can integrate into your life to heal yourself
Shamini Jain, Ph.D., is the founder and CEO of the nonprofit Consciousness and Healing Initiative, a collaborative accelerator of scientists, healers, artists, and educators to help lead humanity to heal themselves. She is also an assistant professor in the Department of Psychiatry at UC San Diego. She has received numerous awards for her published studies in biofield healing practices and meditation. Shamini speaks and teaches in diverse venues including TEDx, universities, conferences, hospitals, and retreat centers. Her public writing can be found in online blogs including Huffington Post, Thrive Global and the Times of India. Learn more at www.shaminijain.com and www.chi.is.