Sunday, June 26, 1:00 – 4:00 p.m.
TS members: $30 • Nonmembers: $35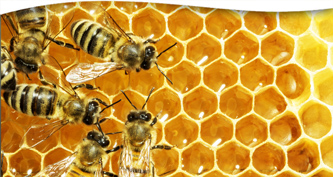 Varroa mites are tiny red-brown external honey bee parasites. Although varroa mites can feed and live on adult honey bees, they mainly feed and reproduce on larvae and pupae in the developing brood, causing malformation and weakening of honey bees as well as transmitting numerous viruses.
Most beekeepers know that varroa mites contribute to many of the reasons honey bees fail to survive a full year. Yet few beekeepers possess a comprehensive understanding for what to do about it.
Join us for an outdoor workshop to learn how to control varroa mites in your honey bees.
Location: 1926 N. Main Street, Wheaton, IL (Meet on the west side of the main building and then proceed to the beehives where the class will be taught.)
TS members: $30 • Nonmembers: $35
Bill Whitney, the owner of City Bee Savers, has kept honey bees for over 25 years. His small honey bee farm is deeply concerned for the future of these magnificent creatures. The vulnerability of the bees prompted Bill to become a certified member of the Illinois Queen Rearing Initiative. This group is developing a superior honey bee suited for the rigors of Illinois. Bill can be found talking to garden clubs about planting for pollinators, teaching beekeeping classes in community centers, or mentoring families as they learn to care for their bees. He has a wealth of knowledge and would love to share what he knows with you - just ask!
In this workshop you'll see how we know when it is time to treat for mites, what treatments are appropriate and why our treatments are effective.
COVID Safety Policy
At this time, masks are optional inside and outside the building. View our full policy statement here.