Sunday, June 5, 1:00 – 4:00 p.m.
TS members: $30 • Nonmembers: $35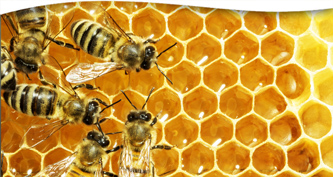 Keeping Honey Bees as a hobby or business is a fascinating undertaking! Practiced responsibly and with some basic knowledge, you can enjoy the age-old tradition of beekeeping. However, month by month, season by season, bees need ongoing care. Understanding and managing your bee's swarming urge is a necessary skill.
In this workshop, you will learn how and why honey bees swarm and acquire an essential lifelong beekeeper skill: the Demoree method for swarm control. This method has been passed down through generations of beekeepers worldwide. Now, it's your turn. Join our afternoon workshop and witness how easy it is to learn this simple yet powerful technique and keep your bees happy and healthy.
Location: 1926 N. Main Street, Wheaton, IL (Meet on the west side of the main building and then proceed to the beehives where the class will be taught.)
TS members: $30 • Nonmembers: $35
Bill Whitney, the owner of City Bee Savers, has kept honey bees for over 25 years. His small honey bee farm is deeply concerned for the future of these magnificent creatures. The vulnerability of the bees prompted Bill to become a certified member of the Illinois Queen Rearing Initiative. This group is developing a superior honey bee suited for the rigors of Illinois. Bill can be found talking to garden clubs about planting for pollinators, teaching beekeeping classes in community centers, or mentoring families as they learn to care for their bees. He has a wealth of knowledge and would love to share what he knows with you - just ask!
COVID Safety Policy
At this time, masks are optional inside and outside the building. View our full policy statement here.