Saturday, October 8, 10:00 a.m. – 5:00 p.m. CDT
TS members: $50 · Nonmembers: $65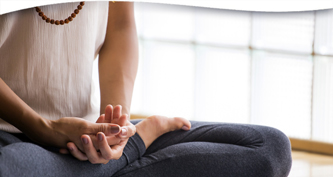 Participate online or in person!*
Underneath layers of mental and emotional entanglement, there is a stream of peace available to all. In stillness and silence, the identification with our impermanent nature softens and we become receptive to the presence of the True Self—Universal, Eternal and Boundless. This repeated and intentional exposure to silent awareness gradually changes our relationship with life and others.
For those wanting to cultivate a regular meditation practice in a world that values becoming over being and pushes us to the limit of productivity, this daylong hybrid meditation retreat is the perfect opportunity to reestablish priorities and gain greater stability in silence.
Based on the Ancient Wisdom teachings, Juliana Cesano will provide guidance and support for both new and seasoned practitioners. Each talk will set the tone and establish the foundations of the subsequent practice. There will be time for conscious introspection, sharing, and communing with others. Join us for this occasion to rest in the Eternal together.
The full schedule is below.
Registration includes on-demand access to a recording of the retreat, which can be viewed for two weeks following the date it was presented.
*All registrants will receive Zoom login instructions. Those who prefer to participate in person will meet at 1926 N. Main Street in Wheaton, IL. You may bring a vegetarian lunch with you, or eat at a nearby restaurant during the lunch break.
TS members: $50 · Nonmembers: $65
Schedule:
10:00 to 10:15 Getting Started: Welcome and General Announcements
10:15 to 10:45 Talk: "Learning to Be: Relaxation and the Obstacles of Practice"
10:45 to 11:15 Meditation
11:15 to 11:30 Break
11:30 to 12:00 Talk: "One-pointedness and the Seeds of Meditation"
12:00 to 12:30 Meditation
12:30 to 1:30 Lunch Break
1:30 to 2:00 Q&A
2:00 to 2:30 Introspective Exercise
2:30 to 3:00 Meditation
3:00 to 3:15 Break
3:15 to 3:45 Talk: "Being the Eternal: Dwelling in our True Nature"
3:45 to 4:30 Meditation
4:30 to 5:00 Closing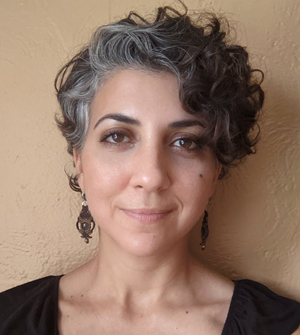 Juliana Cesano is a third-generation Theosophist and has been actively involved with the Theosophical Society's work for over 20 years. She spent two years at the international headquarters in Chennai, India, before becoming a staff member at the National Center of the Theosophical Society in America in 2007. She is an international speaker, a certified yoga teacher, and currently the manager of the Quest Book Shop. Her main focus in the last 15 years has been the transformational power of contemplative practices.
Online Program Format
This is a live, interactive online program that will also be recorded for on-demand viewing. Our goal is to send recordings to you within two business days, often sooner. Recordings will be available for on-demand viewing for two weeks following the day the program was presented.
Software Platform
Zoom for Windows, Mac, or mobile device; minimum recommended network bandwidth 1.5 Mbps. Please download Zoom for free at zoom.us/download, and test your connection at zoom.us/test. New to Zoom? Check out www.theosophical.org/FAQ. Please email webinars@theosophical.org for further information.