Saturday, May 6, 1:00 – 3:00 p.m.
$45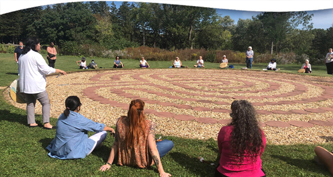 Celebrate World Labyrinth Day and the coming of spring with Mescalero Apache Billie Topa Tate and Apache Elder Mama Little Wolf!
Explore the wonderful mystical pathways of our forest labyrinth accompanied by the healing energy of native rattles, medicine bags, crystals, and native drums. Participants will receive a beautiful blessing during a smudging ceremony. Using traditional Native medicine songs within the natural forest labyrinth walk will help you to receive insightful messages from your spirit guides.
Bring your crystals and learn how to energize them for your labyrinth experience.
Location: 1926 N. Main Street, Wheaton, IL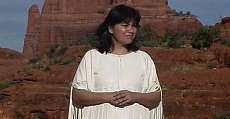 Billie Topa Tate is the founder of MSI Wellness Center. She is Mescalero Apache and is dedicated to "Creating a Sacred Place One Person at a Time" through the indigenous native teachings of her teachers. Topa Tate has lectured and taught at Northwestern University, Cancer Treatment Centers of America, and more. Her work has been published in several magazines, and she is the author of several meditation recordings and books. She is dedicated to being of service to anyone who is seeking wellness, mindfulness training, and spiritual growth. Learn more at her website: msi-healing.com.