FREE EVENT
Saturday April 29, 9:00 – 11:00 a.m.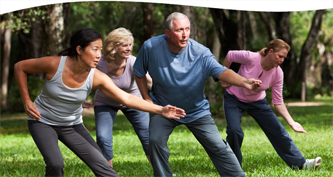 Every year on the last Saturday in April, people around the world come together to practice with instructors and fellow students to bring greater awareness of this beautiful and healthful practice.
All are welcome to attend this free event, whether you have T'ai chi experience or not. If you are curious about T'ai chi, this is a great event to find out what T'ai chi and qigong are, and what classes are available.
This event will take place outdoors, weather permitting. In the case of inclement weather, the event will move indoors.
Location: 1926 N. Main Street, Wheaton, IL
You can also watch the livestream at www.Facebook.com/WTCD.Chicago.
Presenters/Instructors: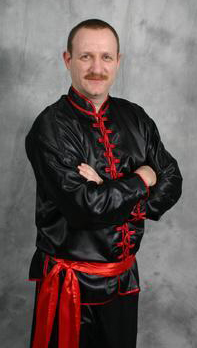 John Robertson, RMT, teaches T'ai Chi and Qigong at The Theosophical Society as well as park districts in Elmhurst, Villa Park, Roselle, Wooddale, Bloomingdale, and Lombard. He also has classes at a number of independent living and memory care facilities throughout DuPage. John teaches classes in Oriental wisdom, metaphysics, and healthy living; is a Master of both Western and Japanese Reiki; and is an ordained minister. Forever the student, he teaches and takes classes worldwide. www.7StarsMA.com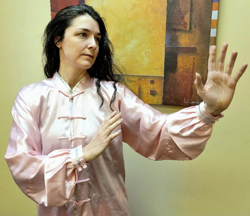 Annette McKinney is a longtime practitioner of Qi Gong and Bagua Zhang, and studied at the Nei Jia Academy of Internal Martial Arts in Ohio. She is a full-time acupuncturist and chiropractor, combining the benefits of both Eastern and Western medicines to better serve her community in Wheaton and Glen Ellyn. She regularly incorporates her knowledge of Oriental arts to help patients recover and maintain wellness. www.prairiepathwellness.com
Reneé Ryan, BA, ABT, LMT, teaches Tai Ji and Qigong at the Light Heart Center in Winfield, Windsor Park at Covenant Living in Carol Stream, and Holmstad in Batavia. She has studied Qigong, Tai Ji and acupressure for 30 years. In 1993, she studied in China with Master Wang Jue Ming at Baoding Qigong Research Hospital, then returned to China in 2008 to study Tai Ji, calligraphy and Chinese poetry with Chungliang Al Huang. She is passionate about the teaching methods for self-care such as Tai Ji and Qigong. www.TheLightheartCenter.org