Saturday, June 17, 1:30 – 4:30 p.m.
Members: $30 • Nonmembers: $40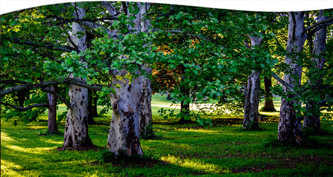 Experience the healing and wellness-promoting effects of Forest Bathing as you connect with nature on the lush grounds of the Olcott Arboretum at the Theosophical Society in America. Forest Bathing, also known as Forest Therapy, is a practice that supports health, wholeness, and wellbeing through guided immersion in forests and other natural environments. Inspired by the Japanese practice of shinrin-yoku (forest bathing), this practice offers potential benefits for body, mind, and spirit.
In Forest Therapy, participants are guided through a series of gentle invitations to slow down, open the senses, cultivate awareness, and experience the environment in ways that foster a sense of wholeness and a deeper relationship with the natural world.
This practice is slow-paced and suitable for all ages and fitness levels. Please dress for the weather. In the event of severe conditions, the program will be rescheduled. Registrants will receive an email before the program with additional details.

Location: 1926 N. Main Street in Wheaton, IL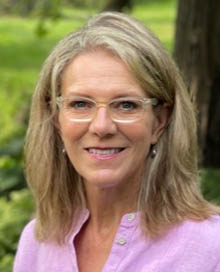 Beth Bengtson has a passion for helping people connect with the natural world through knowledge and experience. She is a Certified Forest Therapy Guide through the Association of Nature and Forest Therapy Guides and Programs, and has certifications in Natural History and N-ACT (Natural Areas Conservation Training) through The Morton Arboretum in Lisle, IL. She has worked as an education program guide at the Arboretum since 2008, teaching nature education programs to youth and adults in both lab and outdoor settings. She also works with a volunteer steward group restoring the Arboretum's East Prairie, and leads students and youth volunteers on natural areas restoration projects. Beth has a B.A in English from the University of Iowa and, prior to entering the field of nature education, worked professionally as a writer/editor. She still enjoys writing occasional freelance and personal projects. Her work has been published in literary journals and various print and online publications.