Thursday, June 27, 7:00 p.m.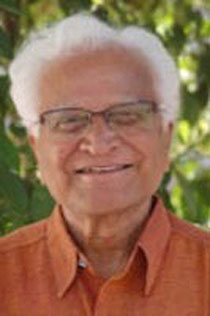 We're all familiar with the aphorism "You can't live with 'em, can't live without 'em," and it certainly holds a grain of truth for many of us. Our lives thrive on initiating, cultivating, and sustaining wholesome relationships. It is a lifelong journey, and it's not always an easy one. In this talk, we will explore ways of cultivating peaceful and happy relationships through the use of mindfulness and learn how to overcome the many challenges and obstacles that can arise when living in a relationship and in a community.
Dr. Jagdish P. Davé, PhD, PsyD, has a rich educational, experiential, and professional background in Eastern and Western cultures. In recent years, his focus has been on holistic health, stress management, mindfulness parenting, and multicultural wellness conferences and workshops. He is an active consultant, counselor, and educator at Desert Garden Montessori School in Phoenix, AZ.
$10 nonmembers, $5 members