Thursday, September 12, 7:00 p.m.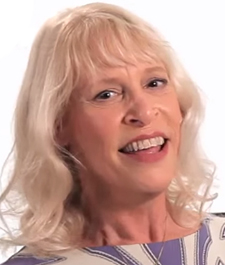 Discover how we are part of nature, how natural laws are also profound spiritual principles, and how there is a "secret magic" discovered by biologists and known to wicces, shamans, indigenous peoples, and mystics of all traditions that offers a divine template for humanity to live in harmony with one another and with Creation. Learn the Green Breathing meditation practice to experience how Mother Earth sustains our souls as well as our bodies. There is a reason we are here on Earth at this moment of environmental crisis and evolutionary possibility. Our future, and the future of life on Earth, depends upon us awakening and acting now.
Phyllis Curott is a pioneering spiritual teacher and one of America's first public Wiccan Priestesses, an attorney, and internationally bestselling author. She is Vice Chair Emerita of the 2015 Parliament of the World's Religions, creator of the historic Inaugural Women's Assembly, and drafter of the Declaration for the Dignity and Human Rights of Women, adopted by the 2015 Parliament. Time recently published her as one of "America's leading voices." She is founder of the Temple of Ara, the world's oldest shamanic Wiccan congregation. For more, visit www.phylliscurott.com.
TS Members free • Nonmembers: $10 in advance, $15 at the door
You can also join Phyllis Curott on Saturday, September 14 for her workshop How Nature Embodies Spirit: An Immersive Workshop.