Thursday, September 19, 7:00 p.m.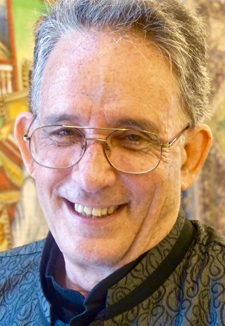 Kabir is India's most famous and beloved poet, eclipsing even Rumi. His fierce, clear, wild, ecstatic songs provide exquisite spiritual illumination coupled with a grounding relevance to our troubled times. Turn Me to Gold, the title of Andrew Harvey's newest book, is taken from a line by Kabir that just one drop of divine love can turn you to gold. To be "gold" is to be fully embodied—experiencing God not only in the mind, but also in the body, in the cells. Our planet is trying to birth a new consciousness of the Divine, insists Harvey, not only from those who are becoming conscious of it, but those who have integrated and embodied it as well. Kabir, then, is the supreme guide for allowing ourselves to be "turned to gold."
There will be a book signing after the lecture.
Andrew Harvey is a poet, novelist, translator, mystical scholar, and spiritual teacher who has taught at universities and spiritual centers around the world. He has written and edited more than 30 books, including the bestselling titles The Hope and The Tibetan Book of Living and Dying. He is the founder and director of the Institute of Sacred Activism. For more, visit www.andrewharvey.net.
TS Members: free • Nonmembers: $10 in advance, $15 at the door
Register here
You can also join Andrew Harvey on Saturday, September 21 for his workshop Divine Love: Rumi and Kabir.