Thursday, October 24, 7:00 p.m.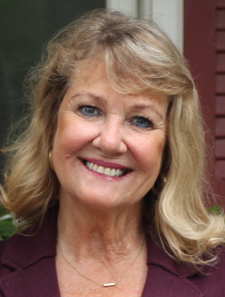 The Enneagram is a powerful tool for personal and collective transformation that represents nine distinct strategies for relating to the self, others, and the world. Rosemary Hurwitz will share an overview of the Seven Mainstays of the nine universal Enneagram personality types, including their resourceful and challenging characteristics, instinctual centers, wing styles, and more. She will also show you how to use the tools of the Enneagram to create your own emotional wellness map.
A book signing will follow the lecture.
Rosemary Hurwitz, MA, PS, received her Enneagram certification in a Pastoral Studies program at Loyola University in 2001. An accredited professional member of the International Enneagram Association, she is on the faculty at Common Ground in Chicago and has been published in five inspirational compilation books, including No Mistakes: How You Can Change Adversity into Abundance. Rosemary has certifications in intuitive counseling and angel card reading. She coaches with and teaches the Enneagram internationally.
TS Members: free • Nonmembers: $10 in advance, $15 at the door
You can also join Rosemary Hurwitz on Saturday, October 26 for her workshop The Enneagram Effect: Discover Who You Are Meant to Be.