Thursday, November 7, 7:00 p.m.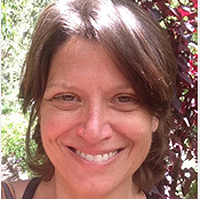 In shamanism, everything is animated; everything is alive. By bridging the physical world with the mystery of the spirit world, shamans have historically worked in service to others by enhancing and supporting healthy and fulfilling living; expanding the experience of beauty, grace, and peace in life; and more. In this conversational, visual, and story-filled presentation, Christina Pateros will share rites, rituals, and initiations as practices for heart-centered living.
Christina Pateros is a painter, spiritual guide, healer, teacher, and steward of spiritual journeys to sacred lands. She owns a healing practice and also creates fine collectible paintings available through galleries and by commission. Her shamanic practice offers cleansing and clearing of beings and spaces. For more information, visit christinapateros.com.
TS Members: free • Nonmembers: $10 in advance, $15 at the door
You can also join Christina Pateros on Saturday, November 9 for her workshop Authentic Shamanic Initiations: The Rites and Rituals of the Nusta Karpay.