Thursday, November 14, 7:00 p.m.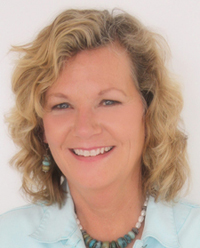 Journey through 4.5 billion years of biological evolution and discover the fractal pattern of the creation process! Onani Carver will share her groundbreaking research identifying the four phases of creation through the examination of bacteria, symbiosis, war, sex, and spiritual transformation. Based on historical evidence of biological and cultural evolution, all the elements are in place for a global paradigm shift. What will it take for humanity to survive?
Onani Carver, ThD, leads a certification program on the fundamentals of energy medicine for women devoted to personal and social change. She earned the gold medal for emerging scientists by the International Society of Energy Medicine for her research on consciousness and biological evolution. Onani is one of the many inter-disciplinary scientists contributing to the theory that matter emerges from consciousness, rather than the generally accepted tenet of materialist science stating that consciousness is a random side effect of brain activity. For more information, visit www.onanimentoring.com.
TS Members: free • Nonmembers: $10 in advance, $15 at the door
You can also join Onani Carver on Saturday, November 16 for her workshop Working with Creation Energy: From Microbiology to Cosmology.