Thursday, November 21, 7:00 p.m.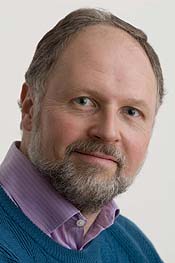 Many people shudder when they hear the word "theology." Some think it is boring; others are horrified by many conventional theological teachings. Is it possible to transform the old and worn religious doctrines with something new and inspiring? Based on his just-released book A Theology of Love, Richard Smoley will share inspiring teachings from "A Course in Miracles" as well as Hinduism, Buddhism, Gnosticism, and the Kabbala to present a spirituality based on love, not fear.
Richard Smoley is editor of Quest: Journal of the Theosophical Society in America and author of ten books on spirituality, including Inner Christianity: A Guide to the Esoteric Tradition.
Richard will be available to sign copies of his book A Theology of Love: Reimagining Christianity through "A Course in Miracles" after the lecture.
TS Members: free • Nonmembers: $10 in advance, $15 at the door