Thursday, December 12, 7:00 p.m.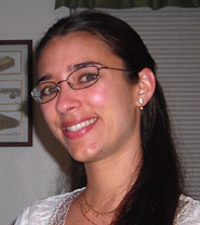 One of the foundations of the Theosophical Society, known as the Third Object, is to investigate the mysteries of our lawful universe as well as those of the human Soul. This knowledge is intended to help us awaken our Soul Life, the part of us that is able to perceive and experience the world of Spirit. Explore the nature of this inner vehicle of consciousness and learn practical ways to unfold and balance our own Divinity in everyday life.
Danelys Valcarcel Cuellar, a Cuban-born artist, is a student of Theosophy, Anthroposophy, and Hindu philosophy who has dedicated the past thirteen years of her life researching the field of spiritual education. Currently working at the headquarters of the Theosophical Society in America, Danelys is also a Montessori, Waldorf, and Krishnamurti teacher.
TS Members: free • Nonmembers: $10 in advance, $15 at the door
You can also join Danelys Valcarcel Cuellar on Saturday, December 14 for her workshop Soulful Living: A Path to a Meaningful Incarnation.