Thursday, January 23, 7:00 p.m.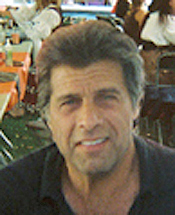 The art of the Tarot is an intricate interplay between our knowledge of universal symbols and the intuitive understanding of each reader. To understand how to properly read Tarot cards, we must first understand how the Tarot works. Tarot teacher and reader Vincent Pitisci will reveal how advancements in cognitive science and modern concepts of thought can improve the methods of this ancient craft in ways never before thought possible. You will learn how to easily define and apply the cards for effective divination and to gain valuable insight into any question asked of them.
Vincent Pitisci is a life-long student of metaphysics and mysticism. A friend of the Theosophical Society since the 1950s, he teaches and lectures throughout Chicagoland. He is the author of Genuis of the Tarot: A Guide to Divination with the Tarot and The Essential Tarot: Unlocking the Mystery. As a professional psychic and Tarot advisor, Vince also conducts phone readings worldwide.
TS members: free • Nonmembers: $10 in advance, $15 at the door
Register for Vince's How to Use Tarot Cards to Reveal the Future class beginning January 28.