Thursday, January 30, 7:00 p.m.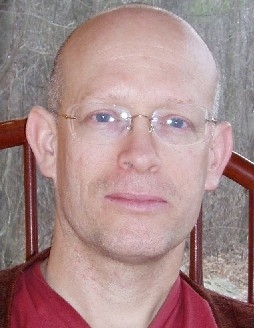 Discontent rumbles violently through our society. Many troublesome conflicts frighten and bedevil us, and forces around us and within us scheme to arouse negative emotions. We absorb much of that and recycle it within us. How may we cool our discontents and conflicts? This talk will explore possibilities for how Buddhist teachings can contribute to the reduction of our inner and outer anxieties and conflicts.
Santikaro has been practicing and teaching this path of meditation along with broader Buddhist teachings that inform it for more than three decades. He adapts his teacher's meditation guidance to the needs of Americans today, especially here in the Midwest. With his wife Jo Marie, he looks after Kevala Retreat, a refuge for silence and contemplation in southwest Wisconsin (www.kevalaretreat.org).
TS members: free • Nonmembers: $10 in advance, $15 at the door
Join Santikaro for a weekend meditation retreat Resting in the Natural Process of Quieting Friday, January 31 – Sunday, February 2.