Thursday, May 7, 7:00 p.m. CDT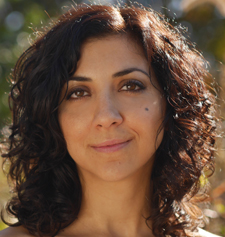 There are a number of sacred scriptures in the world that point out the way to freedom from the personal and transitory and guide us into the realm of wholeness or union with God. The Hindu tradition offers The Gita, a dialogue between prince Arjuna and his guide and charioteer Lord Krishna. This Sanskrit scripture, part of the epic Mahabharata, inspires us to heal the divisions within ourselves to aid a suffering world.
Juliana Cesano is a second generation Theosophist and has been actively involved with the Society's work for over twenty years. She volunteered for two years at the international headquarters in Chennai, India, and has been part of the staff at the headquarters of the Theosophical Society in America for the last 10 years. She is a certified yoga teacher, 200 CYT, and is currently the manager of the Quest Book Shop.
TS members: free • Nonmembers: $10 in advance, $15 at the door
You can also join Juli for her workshop White Lotus Meditation Retreaton May 9.