Thursday, June 4, 7:00 p.m. CDT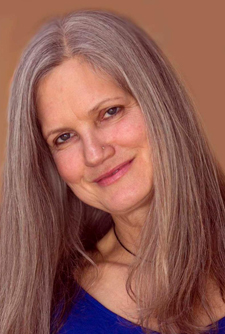 According to the Yoga Sutras of Patanjali, the fear of death pervades all aspects of human consciousness. While we may not actively be afraid of death, it often manifests in other ways – such as a fear of spiders, old age, dentists, public speaking/humiliation, heights, etc. This talk will cover the philosophy and root cause of fear as well as offer practical, time-tested ways to identify and face fears so that we can experience the peace that is our birthright.
Kali Om, E-RYT 500, is author of the 2018 book Beyond the Mat: Don't Just Do Yoga—Live It and is adjunct professor of yoga at DePaul University's School of Continuing and Professional Studies. She has been teaching yoga since 1998 and is a disciple of Sri Dharma Mittra, with whom she completed three teacher trainings. She is a regular contributor to Yoga Chicago and leads workshops, teacher training, and retreats in the US and abroad. For more information, visit yogikaliom.com.
TS members: free • Nonmembers: $10 in advance, $15 at the door
You can also join Kali Om for her workshop Chakra Balancing on June 6.