Thursday, June 11, 7:00 p.m. CDT
Transform your life by how you relate to your circumstances!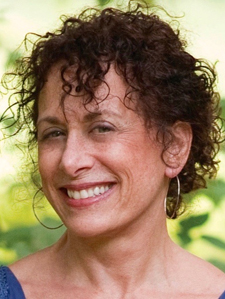 Life does what it does whether we like it or not. From throwing big curve balls to creating minor inconveniences, life isn't always predictable and it doesn't always go our way. The good news is, you can empower yourself with your choices and actions. How you respond to life is the experience you get to live in. With the tools you'll gain in this interactive talk, you will learn how to make good use of life's disturbances while upshifting into higher consciousness to discover joy, wellbeing, creativity, and fun.
Leslie Sann, MA, LCPC, is the author of the award-winning book Life Happens: What Are YOU Going to Do About It? and the soon to be released book, Calm Down Lift UP. She is also a mentor, coach, and founder of The Living by Design School. For over 30 years Leslie has been helping people create a joyful life, personally, professionally and in their relationships, guiding them to live by design rather than by default. For more visit www.lesliesann.com.
This program will be presented as a special, no-audience webcast. To participate, visit our webcast page, YouTube channel or Facebook page and watch via live stream.