Thursday, June 25, 7:00 p.m. CDT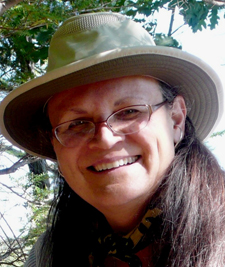 When life is over-full and times are unusually challenging, mandalas offer a centered depth. In Buddhism and Hinduism, mandalas are profound mystical circles symbolizing the universe in which all things participate. For the soul-psychologist Carl Jung, a mandala is "a safe refuge of inner reconciliation and wholeness." Using historical and cross-cultural examples, as well as her own original artwork, Sister Gabriele will share her approach to contemporary mandala-making as a powerful form of prayer and meditation. Discover the mysterious mandala and become inspired to center yourself, re-connect with Soul, and simply experience the relaxing joy of personal creativity.
Artist Gabriele Uhlein, OSF, Ph.D., has over 35 years of experience in the contemplative practice of mandala-making and has trained in the intuitive painting method of Michele Cassou's Point Zero. A longtime student of Vipassana meditation and Christian mysticism, her art and spirituality sessions integrate a contemplative approach to creativity and intuition and offer a unique opportunity for spiritual insight and self-exploration. She serves as artist in residence at the Christine Center, a woodland sanctuary for spiritual deepening and global transformation in Willard, WI.
TS members: free • Nonmembers: $10 in advance, $15 at the door