Thursday, April 9, 7:00 p.m. CDT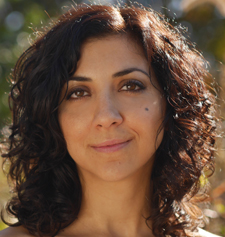 During the fourteenth century, while England was experiencing the combined misfortune of a plague, war, and a dismantled Church, a concealed surge of mystical wisdom began to spread among the spiritually grounded. The Cloud of Unknowing, an anonymous work of Christian mysticism, was fruit of this historical moment, and is considered one of the most practical and useful guides to finding union with God ever written. Is there, in these letters from a spiritual teacher to a student, a message for our current times?
Juliana Cesano is a second generation Theosophist and has been actively involved with the Society's work for over twenty years. She volunteered for two years at the international headquarters in Chennai, India, and has been part of the staff at the headquarters of the Theosophical Society in America for the last 10 years. She is a certified yoga teacher, 200 CYT, and is currently the manager of the Quest Book Shop.
This program will be presented as a special, no-audience webcast. To participate, visit our webcast page, YouTube channel or Facebook page and watch via live stream.