Thursday, April 16, 7:00 p.m. CST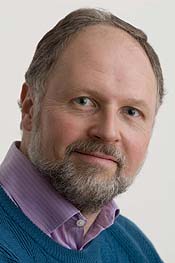 There is a fierce debate these days about the nature of consciousness--what it is, and how it functions in the universe. Do only humans have consciousness? Is the universe conscious, as some are saying these days? What are contemporary science and philosophy trying to tell us? And what do the esoteric traditions have to say on this subject? Richard Smoley will offer a brisk, lively, and engaging talk on this most mysterious of subjects.
Richard Smoley is editor of Quest: Journal of the Theosophical Society in America and the author of ten published books, the latest of which is A Theology of Love: Reimagining Christianity through "A Course in Miracles."
This program will be presented as a special, no-audience webcast. To participate, visit our webcast page, YouTube channel or Facebook page and watch via live stream.