Thursday, September 10, 7:00 p.m., CDT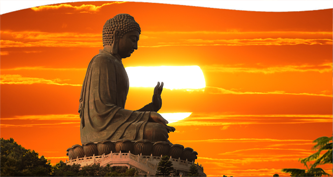 The word enlightenment can be used in many ways. We often say we have an "enlightened attitude" towards a social norm, which may mean being more progressive or advanced in the way we approach life. In spiritual circles, it tends to refer to some form of exalted spiritual experience or achievement of great significance. In Buddhism, it is presented as the culmination and completion of the spiritual quest with nothing more to be done. Enlightenment is seen as a radically transformative experience that completely frees the mind from all ignorance. We will explore what the Buddha said about this experience and what it means for us.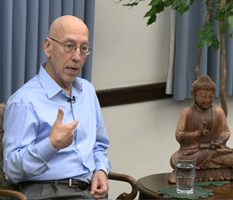 John Cianciosi, a student of the late Venerable Ajahn Chah, was ordained a Buddhist monk in 1972 and served as spiritual director of monasteries in Thailand and Australia. He is author of The Meditative Path and is currently the director of public programs at the Theosophical Society.
This program will be presented as a special, no-audience webcast. To participate, visit our webcast page, YouTube channel or Facebook page and watch via live stream.