Thursday, October 8, 7:00 p.m. CDT
Andrew Harvey will offer the vision at the heart of his new book with Carolyn Baker, Radical Regeneration. We are living through a definitive evolutionary crisis that demands of us an unparalleled response both of deep inner work and of focused sacred activism. Andrew will challenge you to accept both the horror and the amazing potential of our time and offer practices that build faith, clarity, courage, and stamina.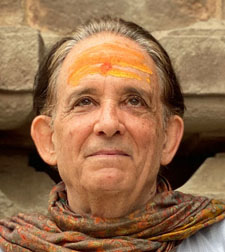 Andrew Harvey is a poet, novelist, translator, mystical scholar, and spiritual teacher who has taught at universities and spiritual centers around the world. He has written and edited more than 30 books, including the bestselling titles The Hope and The Tibetan Book of Living and Dying. He is the founder and director of the Institute of Sacred Activism. For more, visit www.andrewharvey.net.
This program will be presented as a special, no-audience webcast. To participate, visit our webcast page, YouTube channel or Facebook page and watch via live stream.